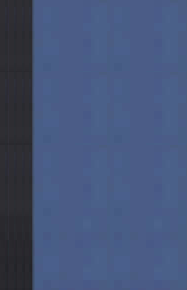 A guide for leaders in higher education: Core concepts, competencies, and tools
by
Doug Lederman (Foreword by); Brent D. Ruben; Richard De Lisi; Ralph A. Gigliotti
ISBN: 9781620363935
Publication Date: 2016-11-17
Ruben, B. D., & De Lisi, R. (2017). A guide for leaders in higher education: Core concepts, competencies, and tools. Stylus.
Read Chapter 1: Leadership and Leadership Development in Higher Education, pp. 3-14, and part of Chapter 7: What is Leadership, pp. 95-101 (middle of the page).
While you will not read the entire book during this course, you will read several chapters in the upcoming weeks. This book captures many of the themes for this course, including the changing landscape of higher education, the siloed tendency of higher education organizations, and the need for good leadership to make the sector thrive moving forward. Chapter 1 introduces you to some of these themes, many of which you will read about in forthcoming chapters. Chapter 7 introduces you to the concept of leadership and what makes a good leader. Watch for the authors' distinction about leadership and management, a topic you will learn more about in Week 3.