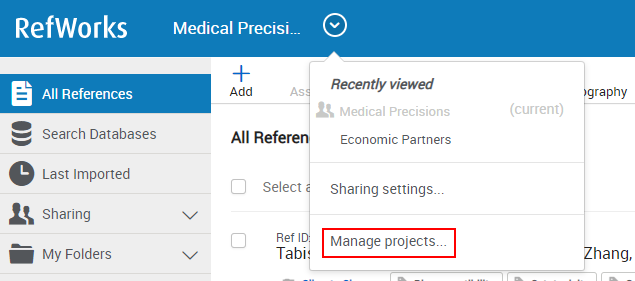 The My projects page appears:
---
Create a New Project
To create a new project, select Create a New Project. The following appears:
Enter a name for the project and select
Save
.
The project is added to the list of projects. You can navigate between projects from the Project Menu at the top of the page. To rename or delete a project select
Actions > Rename
or
Actions > Delete
.